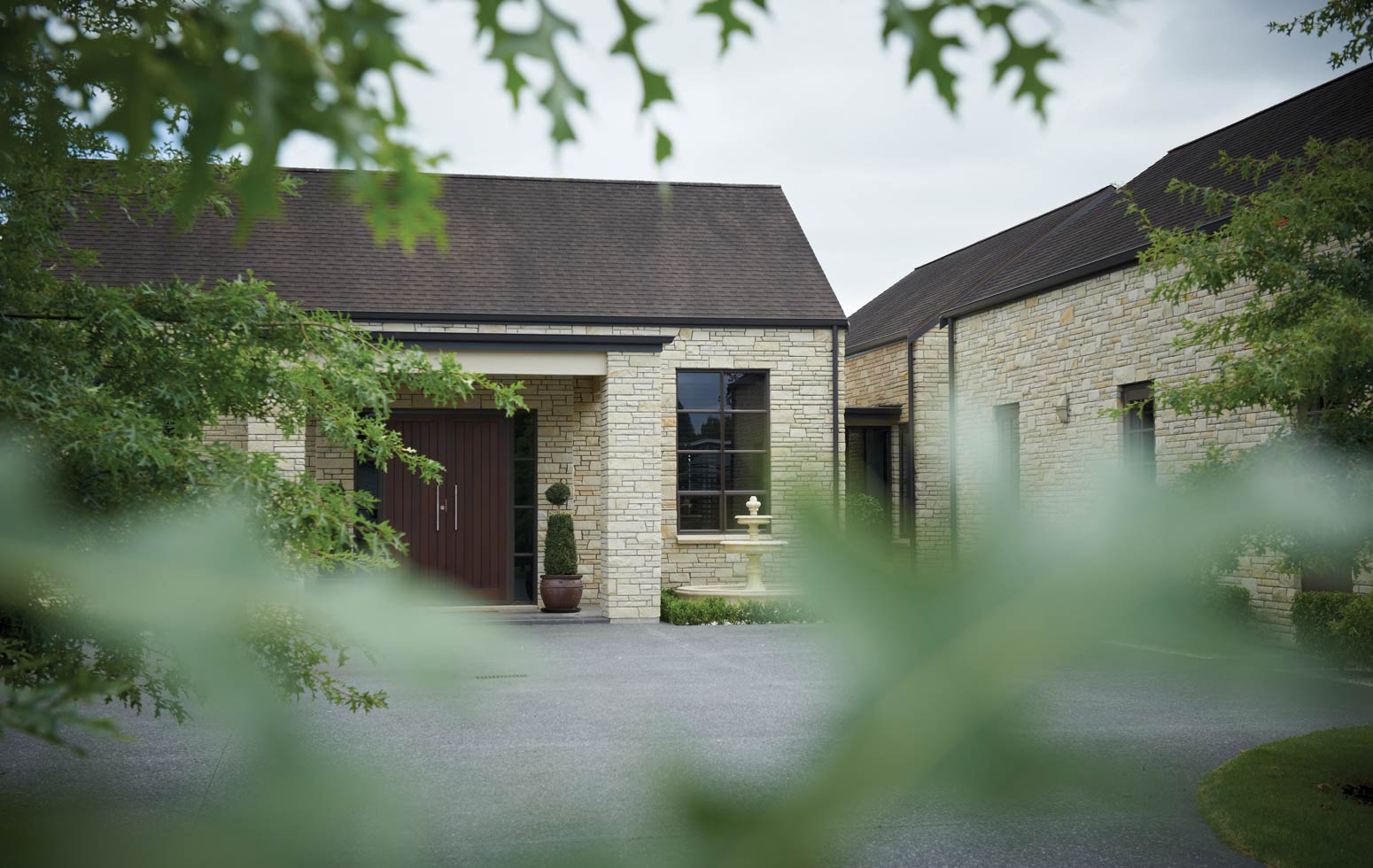 Hinuera Stone
IDENTITY | DESIGN | MEDIA | WEBSITE | SEARCH
Miners share good stories and this is exactly how we were introduced to Hinuera Natural Stone. Working in the same sector as PAN client Waikato Aggregates, Hinuera were identified as needing some help to get out of the brand hole they had dug for themselves over the past 30 years.
Hinuera Natural Stone extract architectural volcanic stone from their central Waikato quarry and supply the building trade and landscape designers with custom cut stone for cladding, exterior landscaping, flagstones and interior design projects.
Hinuera had experienced declining sales, due to a general lack of marketing momentum, coupled with a slew of cheap 'precast' and faux stone alternatives available to the market. The sales team (of just one to cover the country) struggled to create and convert enquiry with the sales tactics and tools at hand. Hinuera sought the advice and assistance of a trusted marketing partner.
PAN were introduced to Hinuera and provided a comprehensive list of issues to fix and KPI's to meet.
"We've worked with marketing agencies in the past who had been too scared to have the hard conversation and tell us point blank what needed fixing. PAN were a breath of fresh air in that regard and took to our KPI's with real purpose, getting us to our goals on time and within budget. We're really pleased with the new direction and the results," says John.
PAN researched the sector and surveyed key customers; then with a good sense of the architectural stone division set about transitioning the brand and market message, creating sub-brands and product stories to differentiate and describe the product variances. PAN also recreated the asset base of images, video, product packaging and developed a high performance, lead conversion website; driving pre-qualified traffic through both programmatic digital marketing and trade show attendance.
"PAN outperformed the lofty KPI's we set through repositioning the brand, creative thinking, cutting edge channel advertising, relentless hard work and a deep understanding of the sector challenges.

We were naturally sceptical of the agency promise but PAN certainly delivered, turning our sales engine on to the market and giving us an identity we are extremely proud of. We recommend PAN at every opportunity"
John Illingsworth, Hinuera Natural Stone
If you're looking for a creative agency to evolve your brand out of the Stone Age then talk to PAN. Contact Sam, Kelli or Morgan to discuss how our studio of professional marketers and designers will work with you to understand your challenges and provide a workable solution that performs straight out of the blocks.